Upholstery
Upholstery cleaning in San Francisco, Bay Area
We offer a personalized service, all owner operated and directed to your specific upholstery cleaning needs. While working with us, there is no necessity to worry about the expertise and knowledge of people working in your home.
Would you believe that your furniture receives many pollutants that affect the condition and, ultimately, causes damage to your upholstery?
It is true that upholstered furniture gets covered with dust, particles, body oils, and other environmental pollutants that are dangerous to your health and spoil your upholstery tops. Occasional upholstery cleaning on specific fabrics may lead to constant damage. Your furniture is valuable and expensive, and you might as well take care of it properly.
Nice & Clean's upholstery cleaning technicians are qualified in the care and preservation of all upholstery sorts, from the most common to the most sensitive and expensive fabrics. For upholstery cleaning we use steam cleaning method and deep cleaning technology and solutions (stain remover, disinfectant, deodorizing), which carefully rinses with hot water and extracts, loosens and cleans the deposit from your upholstery.​
Types of Furniture We Specialize in:
Overstuffed Chairs
Sectional
Fabric Patio Furniture 
Couches
Bar Stools
Dining Chairs
Ottomans
Office Chairs
Cushions
Loveseats
Curtains and more...​​
Clean, safe and fresh
We are well-trained professionals who work to the latest standards in the industry. We use updated machinery, professional cleaning solutions and eco green solutions, which leave your furniture smelling fresh and looking super clean - no ugly spills and unpleasant stains. Our green cleaners are also soft enough on your furniture to make sure that colors don't fade. Our cleaning solution is tough on dirt and safe to the environment, pets, people and kids.
Talk to us about upholstery cleaning services in San Francisco
Is your furniture and upholstery in need of a deep cleaning? Learn more about our services. Contact us today for a free estimate and more information on upholstery cleaning services in San Francisco, Bay Area at
1 (415) 941-8921.
WARNING:
Please use caution: all surfaces (carpets, rugs, floors, tiles etc.) are slippery when wet. Be especially careful when walking from damp, carpeted areas on to non-carpeted areas to avoid slipping.

The drying process of carpets, rugs and upholstery is a very important part of the cleaning process. Please note, you need to ensure the surface is dry to avoid the appearance of mold, bad smell and other consequences. The drying process for carpet and area rugs is around 10-20 hours, for upholstery is around 5-10 hours with open windows or with heater/fan air turned on in your house.

We do not recommend covering a wet carpet, rug or upholstery with anything. Please do not put any kinds of metal surfaces on a wet carpet (chairs, tables with a metal base etc.) Some wooden furniture can also leave color stains on a wet carpet.
Projects Gallery
Cleaning is like a New Beginning!
Call us anytime and we'll walk through all of our steps and techniques to get your carpet looking its absolute best.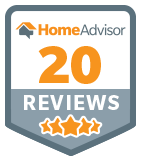 REQUEST FREE, NO-OBLIGATION ESTIMATE
One of our representatives will get back to you shortly.
Testimonials
He was the best guy to work with, he was on time, gives tips on how to avoid stains and how clean clean partial dirt, I'll use the company again in future.

Njugush M, Daly City, CA
He came on time for estimate and work.He did a great job.I would recommend him to anyone who is in need of a clean carpet. Very professional, courteous man.

Ruth A, San Mateo, CA
Martin is a lovely, respectable gentleman, a good worker and I would not hesitate to recommend his service. Great Job. Definitely recommend New Life Carpet Cleaning.

SRobert F, San Francisco, CA