Carpet Cleaning New Life will get rid of your pet stains and pet odors!
Pets are fantastic - your best friend. The whole love pets give their owners is excellent. The thought of living without one's pet(s) seems unreal.
Now You Can Instantly Get Your Pet Concerns Removed!
For many years pet owners and carpet cleaners tried to remove pet odor but with very little success! The very best that could be done was a local treatment, but that only masked the odors for about 2 to 3 days.
Enzymes work, but unfortunately, they were restricted to light urine concerns only! While they do an excellent job on light pet concerns when a client needs substantial removal it does little. And if the cleaner was lucky and got most of the smell out, the stains remained. While enzymes sometimes help, the trade still needs more powerful products that not only remove the pet smell but the dyes that are left behind.
Pet Odor cleaning is a multi-step process that can be addressed in two ways: surface treatment and sub-surface treatment. Success depends mainly on how long the odor pollution or pet accident has been allowed to dwell in carpet fiber. Sub-surface Odor Treatment with a unique tool called the "water claw" can be used for isolated areas of contamination. This is the best option for Odor deodorization without replacing carpet padding. The extent of the damage will depend upon the length of time of the Odor contamination.
Minor Pet Odor Treatment
In this treatment, first of all, we apply an odor-eating enzyme, which is sprayed on each spot before cleaning to neutralize the urine odor. This method will help reduce scent but is not intended for removing severe odor as this is hardly treating the surface of the carpet. If you can smell the odor upon entering the room, then this is not minor odor. This approach will help control and reduce the problem but not entirely eliminate it.
Moderate Pet Odor Treatment
Here we saturate the area with an enzyme eliminator and allow it to dwell on the carpet, backing and carpet pad for at least 30 minutes. We then use a device named the "water claw" which get the solutions from the backing back to the surface for quick removal. This approach is the most thorough cleaning available without displacing your carpet.
What causes the odor?
This is a condition that is no different from the compost pile or septic system. It's organic pollution, and any natural waste must decompose for the odor to be eliminated. In nature, decomposition needs water to go on with this process. When urine dries, there is no or tiny water present. If you notice, on humid days pet urine contamination is more odorous. The reason is, it 'gets a drink of water'. This sets off the bacterial process again, stimulating decomposition and increasing those unpleasant smells.
Are the pet stains removable?
In most situations, if we can eliminate the odor, we can eliminate or significantly improve the stained area.
What is the solution to all of this?
Enzymes, we have previously mentioned that pet urine in carpet fibers is in a dormant state, so what is the answer to its removal? Well, we recommend cleaning of the carpet as the starting point. Next, Enzymes are applied by soaking the affected area. So what are enzymes? Enzymes are a natural catalyst that speeds up decomposition. Millions of beneficial bacteria decompose the waste leaving nothing for the bacteria to feed off of. When all the trash is gone the bad bacteria die off, and the odor is finally killed.
Do you have urine stains on your carpets? Do they have a pet smell? If you feel they're getting the best of you and you're ready to eliminate these concerns.
Projects Gallery
Cleaning is like a New Beginning!
Call us anytime and we'll walk through all of our steps and techniques to get your carpet looking its absolute best.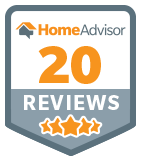 REQUEST FREE, NO-OBLIGATION ESTIMATE
One of our representatives will get back to you shortly.
Testimonials
He was the best guy to work with, he was on time, gives tips on how to avoid stains and how clean clean partial dirt, I'll use the company again in future.

Njugush M, Daly City, CA
He came on time for estimate and work.He did a great job.I would recommend him to anyone who is in need of a clean carpet. Very professional, courteous man.

Ruth A, San Mateo, CA
Martin is a lovely, respectable gentleman, a good worker and I would not hesitate to recommend his service. Great Job. Definitely recommend New Life Carpet Cleaning.

SRobert F, San Francisco, CA