Most Sparkling Clean Tile and Grout in San Francisco, Bay Area.
When your tile was new, your grout may not have been sealed. Many homeowners assume the installer will seal the grout. But this is rare. The contractor usually leaves it up to the homeowner.
Another common problem is the grout getting sealed with an inferior sealer. Buying a grout sealer at most any hardware store is accessible. But the problem is, those sealers are water-based and don't last very long. Some boast a warranty of 10 years, but the fact of the matter is the sealer usually doesn't work too well.
And what about wax?
Some tile floors have been waxed, which causes a HUGE maintenance problem. Waxes are designed to be used in extensive commercial facilities that have full-time janitorial staff. They should never be used in a home or office without janitorial staff.
We solve ugly grout problems!
Your tile is rinsed with high pressured water. No matter what type of difficulty you have with your tile and grout, we've seen it. We'd love to visit and give you a direct estimate on solving your problem. Or, you can call us, and we may be able to help with an assessment on the phone.
Our innovative six-step tile and grout cleaning method gets your grout clean and keeps it looking at its best for many time to come. It can be used on both ceramic and porcelain tile and is perfect for kitchens, baths, and the rest of tiled areas of your home.
Carpet Cleaning New Life's Tile and Grout Cleaning process include the following:
A comprehensive analysis of your tiled areas is carried to assess the best cleaning method to be used.
Spots and stains are pre-sprayed using our carefully selected cleaning products.
Dirt and ground-in soil are 'murdered' with high-pressure cleaning that also cleans and extracts excess water.
Baseboards and corners are meticulously cleaned.
Tiled areas are intensively dried.
Grout lines are sealed to conserve cleanliness and prevent long-term damage. (optional)
Green Cleaning solutions used in our Tile and Grout Cleaning Service offer several benefits including:
Reduced Environmental Impact
We adjust to doing the right thing. At Carpet Cleaning New Life, we believe in providing commodities and processes that not only clean your home but also have fewer consequences on the environment in which we all live.
Odorless
Our cleaning goods have no fragrances or solvents, so you don't have to worry about a 'sharp' detergent smell left behind our visit.
Proprietary
We use cleaning products certified by the leading environmental organizations. Our innovative cleaning process includes several significant stages of work - from manual grout scrubbing to corner scrubbing. We do so to ensure the best result. We evaluate each customer's tile and create a custom plan to make sure we can provide the best cleaning possible while preserving tile's natural glow.
Carpet Cleaning New Life employs only the most experienced trained professionals to clean your home. Friendly and always on time, we even move furniture out of the way before beginning, so you don't have to prepare for our visit! We are proud to use green cleaning products, so you can be assured that they are safe to use. Using only high-level equipment in the industry to clean your tile and grout, you will be excited with the results of our multi-step cleaning process.
Our friendly customer service staff is available to answer any questions or concerns you may have. Call Carpet Cleaning New Life today and schedule an appointment for your FREE, NO OBLIGATION ESTIMATE.
Projects Gallery
Cleaning is like a New Beginning!
Call us anytime and we'll walk through all of our steps and techniques to get your carpet looking its absolute best.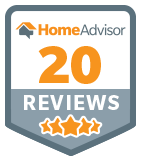 REQUEST FREE, NO-OBLIGATION ESTIMATE
One of our representatives will get back to you shortly.
Testimonials
He was the best guy to work with, he was on time, gives tips on how to avoid stains and how clean clean partial dirt, I'll use the company again in future.

Njugush M, Daly City, CA
He came on time for estimate and work.He did a great job.I would recommend him to anyone who is in need of a clean carpet. Very professional, courteous man.

Ruth A, San Mateo, CA
Martin is a lovely, respectable gentleman, a good worker and I would not hesitate to recommend his service. Great Job. Definitely recommend New Life Carpet Cleaning.

SRobert F, San Francisco, CA