​TILE & GROUT
We solve ugly grout problems!
No matter what type of difficulty you have with your tile and grout, we've seen it. Our innovative six - step tile and grout cleaning method gets your grout clean and keeps it looking at its best for a long time. It can be used on both ceramic and porcelain tile and is perfect for kitchens, baths, and the rest of tiled areas of your home.

We use cleaning products certified by the leading environmental organizations. Our innovative cleaning process includes several significant stages of work - from manual grout scrubbing to corner scrubbing. We do so to ensure the best result. We evaluate each customer's tile and create a custom plan to make sure we can provide the best cleaning possible while preserving tile's natural glow.

We'd love to visit and give you a direct estimate on solving your problem. Or, you can call us, and we may be able to help with an assessment on the phone.
Tile and Grout Cleaning process include the following:
A comprehensive analysis of your tiled areas is carried to assess the best cleaning method to be used.
Spots and stains are pre-sprayed using our carefully selected cleaning products.
Dirt and ground-in soil are 'killed' with high-pressure cleaning that also cleans and extracts excess water.
Manual scrubbing and brushing.
Baseboards and corners are meticulously cleaned.
Tiled areas are intensively dried.
Projects Gallery
Cleaning is like a New Beginning!
Call us anytime and we'll walk through all of our steps and techniques to get your carpet looking its absolute best.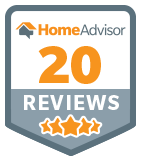 REQUEST FREE, NO-OBLIGATION ESTIMATE
One of our representatives will get back to you shortly.
Testimonials
He was the best guy to work with, he was on time, gives tips on how to avoid stains and how clean clean partial dirt, I'll use the company again in future.

Njugush M, Daly City, CA
He came on time for estimate and work.He did a great job.I would recommend him to anyone who is in need of a clean carpet. Very professional, courteous man.

Ruth A, San Mateo, CA
Martin is a lovely, respectable gentleman, a good worker and I would not hesitate to recommend his service. Great Job. Definitely recommend New Life Carpet Cleaning.

SRobert F, San Francisco, CA