Residential and Commercial Carpet Cleaning Services in San Francisco, Bay Area
We are in the particular business of getting your rugs, carpets, and upholstery cleaned while offering unmatched customer service and value. We hold a record of satisfied customers throughout the San Francisco Bay Area area, and are always watching for ways to bring carpet, rug, and upholstery cleaning to new and reoccurring customers far and wide!
Why Choose 'New Life Carpet Cleaning'?
Your home should display the dignity of the individual that owns it, and that apparently means taking care of your carpets.
To keep your home in best shape, you need to pay proper attention to the maintenance of your oriental rugs, carpets, and upholstery. No spots should be present on your rugs, carpets or any other similar places. You'll be surprised the difference having a good cleaning in your house can make – you'll see the difference, smell the difference, and, ultimately, feel the difference when all of the textiles of your home have experienced an expert cleaning courtesy from our specialists.
Deep Cleaning Technology - How Does It Work
The process of a steam carpet cleaning involves hot water that is supplied to a spray extraction tool, coupled to a heavy-duty pump vacuum power unit. The commercial cleaning solution is introduced under pressure deep into the carpet through water jet nozzles. The hot water will then absorb into the fiber and will loosen any embedded soil, remove oil and grease deposits.
Fully Certified San Francisco Carpet Cleaners
Our specialists are fully licensed and insured, and our cleaning methods are certified by multiple international and national institutes including the Carpet and Rug Institute. Don't trust such a primordial job with your in-house maintenance crew. We know carpets!
Bay Area Dry Carpet Cleaning Service
You don't want your cleaned carpet to be damp for too long. Our dry cleaning method allows carpets to very fast compared to other ways of completing the job. We use eco-friendly cleaners that leave carpets fresh with a cool scent. The fast drying method has little impact on your daily in-house or business operations.
Professional Carpet Cleaners For San Francisco, Bay Area Businesses
Our carpet cleaning process includes a full inspection of your facility's carpet, a delicate vacuuming to remove loose soil, any form of stains. After completing the whole cleaning job, we will apply a professional-strength carpet protector that allows your carpet and furniture to resist dirt, and day-to-day wear and tear. Safe for people, pets and everyone around, our carpet protection acts as a protective layer around the carpet fibers, making it really hard for dirt to infiltrate. The protector extends the life of your carpet; there is no odd odor; and your carpet stays cleaner a longer period of time. Best of all, the added carpet protection provides extra time to clean up any unwanted spills. And, it also removes pesky static build-up.
No One Is More Important Than You & Your Loved Ones!
Our business would be incomplete without our customers, and our commitment to customer service explains this. We work to be the first and foremost carpet cleaning choice in San Francisco, Bay Area, and you'll feel the difference from the moment that you get in communication with us. We strive to be the company you turn to when you need any of the cleaning needs of your home or commercial place!
Our Carpet Cleaning Standards Are Unmatched!
We work to provide you with a carpet cleaning experience that you will get nowhere else. Our experts are trained to handle stains and discolorations of all kinds – no rug will be left neglected on your side, no spots will be left on your carpet!
If you are a San Francisco citizen and seeking an exceptional carpet cleaning service in the region, then your efforts are over at this spot. We are the one-stop solution. Intensive care to your luxurious rugs and upholstery products is what we are best at! Our commitment, hard work and use of the latest technology in the cleaning industry, bring us to this level. Whatever you expect from us, we can do almost everything to fulfill that.
Our series of services rely on your specific cleaning needs and goals, as all our work and services are only for the prosperity of you and your family.
Projects Gallery
Cleaning is like a New Beginning!
Call us anytime and we'll walk through all of our steps and techniques to get your carpet looking its absolute best.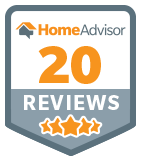 REQUEST FREE, NO-OBLIGATION ESTIMATE
One of our representatives will get back to you shortly.
Testimonials
He was the best guy to work with, he was on time, gives tips on how to avoid stains and how clean clean partial dirt, I'll use the company again in future.

Njugush M, Daly City, CA
He came on time for estimate and work.He did a great job.I would recommend him to anyone who is in need of a clean carpet. Very professional, courteous man.

Ruth A, San Mateo, CA
Martin is a lovely, respectable gentleman, a good worker and I would not hesitate to recommend his service. Great Job. Definitely recommend New Life Carpet Cleaning.

SRobert F, San Francisco, CA