Carpet
Residential and Commercial Carpet Cleaning Services in San Francisco, Bay Area
We are in the particular business of getting your rugs, carpets, and upholstery cleaned while offering unmatched customer service and value. We hold a record of satisfied customers throughout the San Francisco Bay Area area, and are always watching for ways to bring carpet, rug, and upholstery cleaning to new and recurring customers far and wide!
Why Choose Us?
One of our main advantages is that we do the work ourselves. It's a personalized service, all owner operated and directed to your specific cleaning needs. While working with us, there is no necessity to worry about the expertise and knowledge of people working in your home.

Reasons to choose us:
• Trusted for Over 10 Years
• Only Trained Technicians
• Good Reputation
• 5-Star Reviews from New and Recurring Customers
• Family-Safe Solutions
Deep Cleaning Technology
The process of a steam carpet cleaning involves hot water with pressure and deep cleaning solutions (stain remover, disinfectant, deodorizing) that is supplied to a spray extraction tool, coupled to a heavy-duty pump vacuum power unit. The deep cleaning solutions that include tough on dirt and safe for the environment stain remover, disinfectant, and deodorizing are introduced under pressure deep into the carpet through water jet nozzles. The hot water deep cleaning solutions will then absorb into the fiber and will loosen any embedded soil, remove oil and grease deposits with deep cleaning.
Deep cleaning solutions includes the following:
1. Regular shampoo
2. Stain remover that is tough on dirt and safe to the environment, pets, people, and kids
3. Disinfectant that kills 99% germs and insects
4. Deodorant to refresh your carpet and remove odor
As Professional Carpet Cleaners, we provide:
• Full inspection of carpet and then we discuss the carpet cleaning process with you
• Free estimate of your facility carpet
• Delicate steam cleaning method to remove soil, traffic areas, stains, odor
• Service that is safe for allergic and sensitive people, kids, and pets
• After the work is completed, we inspect your carpet to ensure you are happy with the result
No One Is More Important Than You and Your Loved Ones!
We work to be the first and foremost carpet cleaning choice in San Francisco, Bay Area, and you'll feel the difference from the moment that you get in communication with us. We strive to be the company you turn to when you need any of the cleaning needs of your home or commercial place!​

Our series of services rely on your specific cleaning needs and goals, as all our work and services are only for the prosperity of you and your family.
WARNING:
Please use caution: all surfaces (carpets, rugs, floors, tiles etc.) are slippery when wet. Be especially careful when walking from damp, carpeted areas on to non-carpeted areas to avoid slipping.

The drying process of carpets, rugs and upholstery is a very important part of the cleaning process. Please note, you need to ensure the surface is dry to avoid the appearance of mold, bad smell and other consequences. The drying process for carpet and area rugs is around 10-20 hours, for upholstery is around 5-10 hours with open windows or with heater/fan air turned on in your house.

We do not recommend covering a wet carpet, rug or upholstery with anything. Please do not put any kinds of metal surfaces on a wet carpet (chairs, tables with a metal base etc.) Some wooden furniture can also leave color stains on a wet carpet.
Projects Gallery
Cleaning is like a New Beginning!
Call us anytime and we'll walk through all of our steps and techniques to get your carpet looking its absolute best.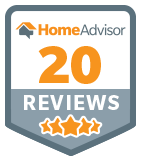 REQUEST FREE, NO-OBLIGATION ESTIMATE
One of our representatives will get back to you shortly.
Testimonials
He was the best guy to work with, he was on time, gives tips on how to avoid stains and how clean clean partial dirt, I'll use the company again in future.

Njugush M, Daly City, CA
He came on time for estimate and work.He did a great job.I would recommend him to anyone who is in need of a clean carpet. Very professional, courteous man.

Ruth A, San Mateo, CA
Martin is a lovely, respectable gentleman, a good worker and I would not hesitate to recommend his service. Great Job. Definitely recommend New Life Carpet Cleaning.

SRobert F, San Francisco, CA