Custom Auto, Boats, Planes and Vehicle Cleaning in San Francisco, Bay Area
At Carpet Cleaning New Life we leave no stone unturned when it comes to hand washing automobiles. Our full-service vehicle detailing in San Francisco, Bay Area, will take care of your property and leave it in excellent condition. We cover mostly cars. However, boats, airplanes, RV's and other not-so-common types of vehicles, can also be figured out by our team.
Some people may think that a hand car wash is enough. But in fact, auto detailing has a lot of benefits:
Bye-bye Dirt
Frequently using your car does more than rack up the miles. The more time you stay in your car, smoking, eating and leaving behind crumbs and other particles, the more bad odors and bacteria accumulate. When you get to try our detailing service, we will shampoo and vacuum the interior of your vehicle and leave it disinfected and stain free.
Resale Value
When you are trying to sell your vehicle, it pays to invest in detailing. The look and smell will vastly increase, thereby increasing your odds of successfully trading it.
Allergy Reduction
When we detail your vehicle we will also make sure to clean out the vents from which air is blowing inside your car. By disinfecting the vents, the accumulated dust will be released, and asthmatics will have an easier time riding inside of it.
Our car detailing services in San Francisco, Bay Area, includes shampooing the seats and carpets, thoroughly cleaning the interior of your auto, and three stages of cleaning the exterior: claying, using the high-speed compound to remove scratches and then waxing the vehicle as well.
At the end of the day, just because car detailing is a step-up from a simple wash, it does not have to hurt your wallet. Here is exactly what you are awarded with:
The Interior is free of debris: Dash, vents, and all crevices are clean and appropriately dressed.
Seats, carpets, floor mats and headliner are free of stains.
Interior and exterior windows are spotless and streak free.
The car is free of odors, including pet, tobacco and heavy perfume.
The trunk is clean and free of debris.
Clean From Top To Bottom
We offer that kind of service where customers come in and say "I want all you have." If you have children, chances are you need the inside to be taken care of. (No judgments here.) Or perhaps your vehicle's look is coated with the days' or weeks' weather problems. Carpet Cleaning New Life will revitalize the car so that you can drive it with pride the very next hour we finish our job.
Expert Cleaning Services
Our specialists clean your car inside and out. Our staff uses the latest and most effective detailing products and techniques. Our experience will provide excellent results for any make or model. We take the care to treat each vehicle as our very own. Our detail includes carpet shampooing, cleaning the seats, and perfect interior detailing, as well as, external washing, compounding, and waxing. Wheel cleaning and tire shine are also included.
We take pride in our work. If you find something that is not right, please let us know. Feedback is much appreciated here.
We are known for the performance of a comprehensive cleaning, polishing, and waxing of an automobile, both inside and out, to produce a top-quality level of service. Besides improving appearance, detailing helps to preserve the resale value of your vehicle.
Remember, A Clean Car is a Happy Car, and a Happy Car Carries Happy People!
Projects Gallery
Cleaning is like a New Beginning!
Call us anytime and we'll walk through all of our steps and techniques to get your carpet looking its absolute best.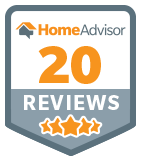 REQUEST FREE, NO-OBLIGATION ESTIMATE
One of our representatives will get back to you shortly.
Testimonials
He was the best guy to work with, he was on time, gives tips on how to avoid stains and how clean clean partial dirt, I'll use the company again in future.

Njugush M, Daly City, CA
He came on time for estimate and work.He did a great job.I would recommend him to anyone who is in need of a clean carpet. Very professional, courteous man.

Ruth A, San Mateo, CA
Martin is a lovely, respectable gentleman, a good worker and I would not hesitate to recommend his service. Great Job. Definitely recommend New Life Carpet Cleaning.

SRobert F, San Francisco, CA