Specialized Cleaning and Restoration for Your Area Rugs
Unfortunately, people assume that the cleaning of an area rug is the same as the method used to clean regular carpet, but that just is not true. The cleaning of delicate area rugs need to be tackled by a professional rug cleaning company in San Francisco, that can do it in a controlled environment. One who will listen to your needs and correctly address them. For example, if you have spent some hundreds of dollars on an Indian rug, then you do not want harsh or abrasive brushing coming into contact with your expensive purchase. Carpet Cleaning New Life knows the difference between cleaning carpets and cleaning area rugs. That's why so many people in San Francisco wouldn't trust anyone else to come to their home and handle their rug cleaning requirements.
Being a professional area rug cleaning company in San Francisco, Bay Area, means that we understand and acknowledge the fact that every customer's scenario may be different and we look at it on an exclusive basis. So that we can determine which area rug cleaning method is going to be the right one for your area rug, we always conduct a precise analysis and inspection before we start.
We Carefully Clean Your Rugs in Our Controlled Environment
Due to their high value and unique cleaning and drying requirements, Oriental, Tapestry, Dhurrie, Persian, Flokati, Navajo, Kelim, Soumak, Braided, Karastan, Rag and Tufted areas rugs must be brought back to the office for cleaning under controlled, in-plant conditions. They are cleaned using a 10-step process. All pieces are given a 10-hour colorfast test for dye migration/bleeding. Depending on the carpet, it may be sunk in a different solution/rug bath. Fringe is washed by hand.
As you can see, we grasp a lot of area rug cleaning. That's why homeowners and business owners in San Francisco, Bay Area trust us and contact us first when they need rug cleaning. Being in the carpet cleaning business for quite some years, we can guarantee we are the best, so why would you gamble your area rug cleaning with anyone else?
Whether you are the noble owner of an expensive Persian or have an everyday mud blocker rug behind your front door, the professionals at Carpet Cleaning New Life will know which is the best possible cleaning treatment for your area rug.
Why Choose Carpet Cleaning New Life?
We know that you have a lot of alternatives when it comes to your carpet cleaning needs. Here's a little about why we are the ones you need to work with.
Quality Work is Confirmed
We ensure a high level of quality through our efforts, not our words. Our risk-free guarantee secures that if you are not 100% happy with our work, we'll re-clean the area at no cost. And if you still are not gratified, we will refund your investment. Other businesses do not offer this assurance – if you are not happy with their job, you have to pay to have the area cleaned again.
Our Professionals are Well Trained and Experienced
Carpet Cleaning New Life is a small business. We are keeping up to date with courses, conferences, and seminars in many aspects of the cleaning service industry. We use only modern equipment and processes to provide you with the high quality and thorough service you expect.
We Include Only Fixed Pricing
Many of our competitors advertise a low price and then will try to "up-sell" once they get into your household. With our approach, there are no shady sale tactics.
We propose fixed pricing for all of our service offers. By doing so, YOU can pick whichever service best fills your requirements. Before proceeding with any work, our specialists will inspect everything and give you an idea of what we CAN and CANNOT do for you. Only by doing so, you will have a bright idea of what to expect from Carpet Cleaning New Life.
Projects Gallery
Cleaning is like a New Beginning!
Call us anytime and we'll walk through all of our steps and techniques to get your carpet looking its absolute best.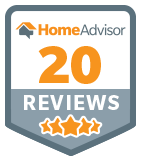 REQUEST FREE, NO-OBLIGATION ESTIMATE
One of our representatives will get back to you shortly.
Testimonials
He was the best guy to work with, he was on time, gives tips on how to avoid stains and how clean clean partial dirt, I'll use the company again in future.

Njugush M, Daly City, CA
He came on time for estimate and work.He did a great job.I would recommend him to anyone who is in need of a clean carpet. Very professional, courteous man.

Ruth A, San Mateo, CA
Martin is a lovely, respectable gentleman, a good worker and I would not hesitate to recommend his service. Great Job. Definitely recommend New Life Carpet Cleaning.

SRobert F, San Francisco, CA